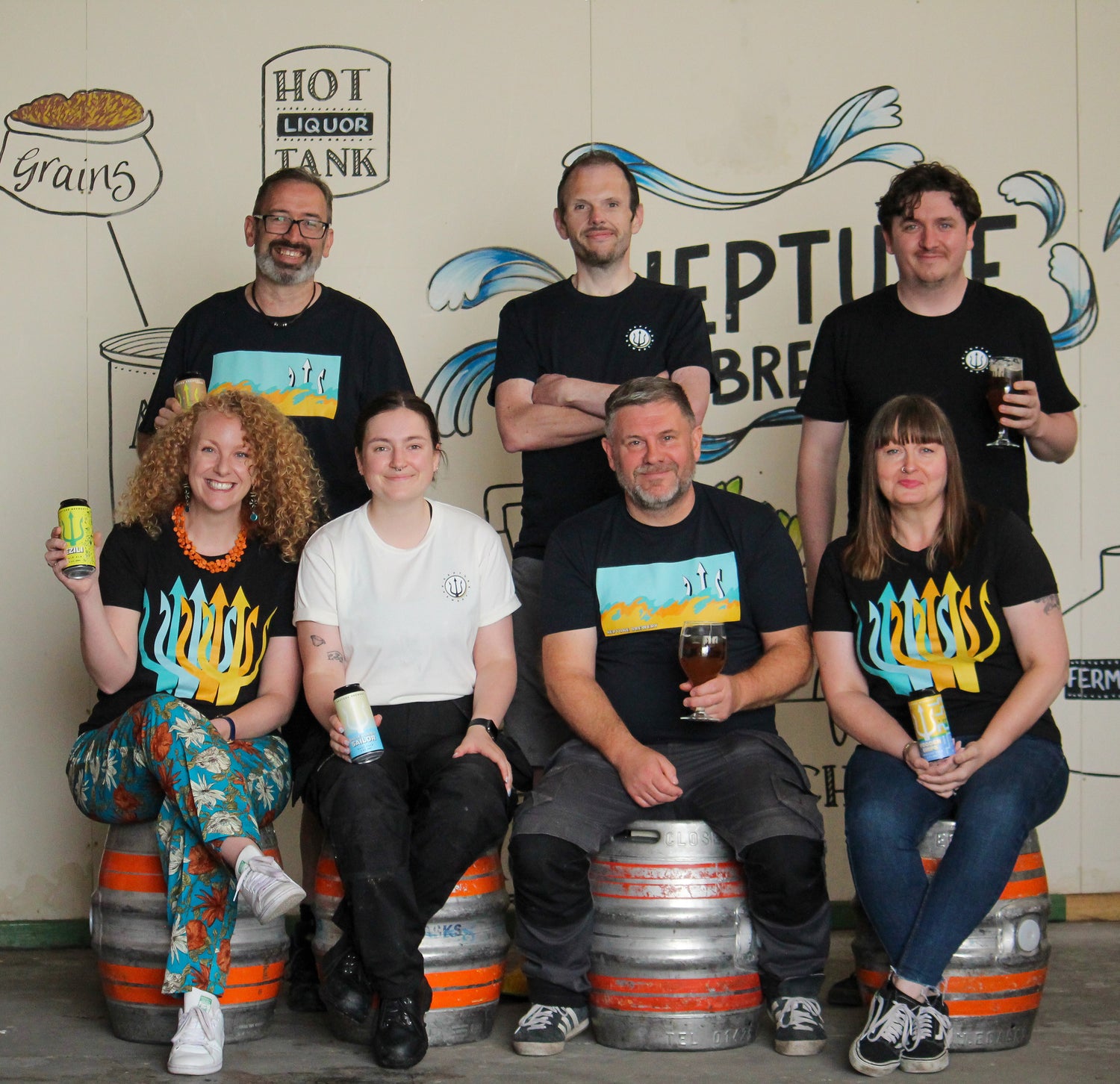 Neptune Brewery has been brewing modern beers, inspired by tradition, since 2015.  Our beers are naturally conditioned and all the "uns" - that's unfiltered, unpasteurised and unfined - ensuring the greatest flavour in each brew. It also means our beers are vegan-friendly as we want everybody to enjoy them.
After 25 years running a successful family aquatics company we decided to hang up our fishing nets and pick up our mash paddle. The Neptune name came with us, and with that, our beers are each given a name inspired by sea life, the ocean, and mythological creatures.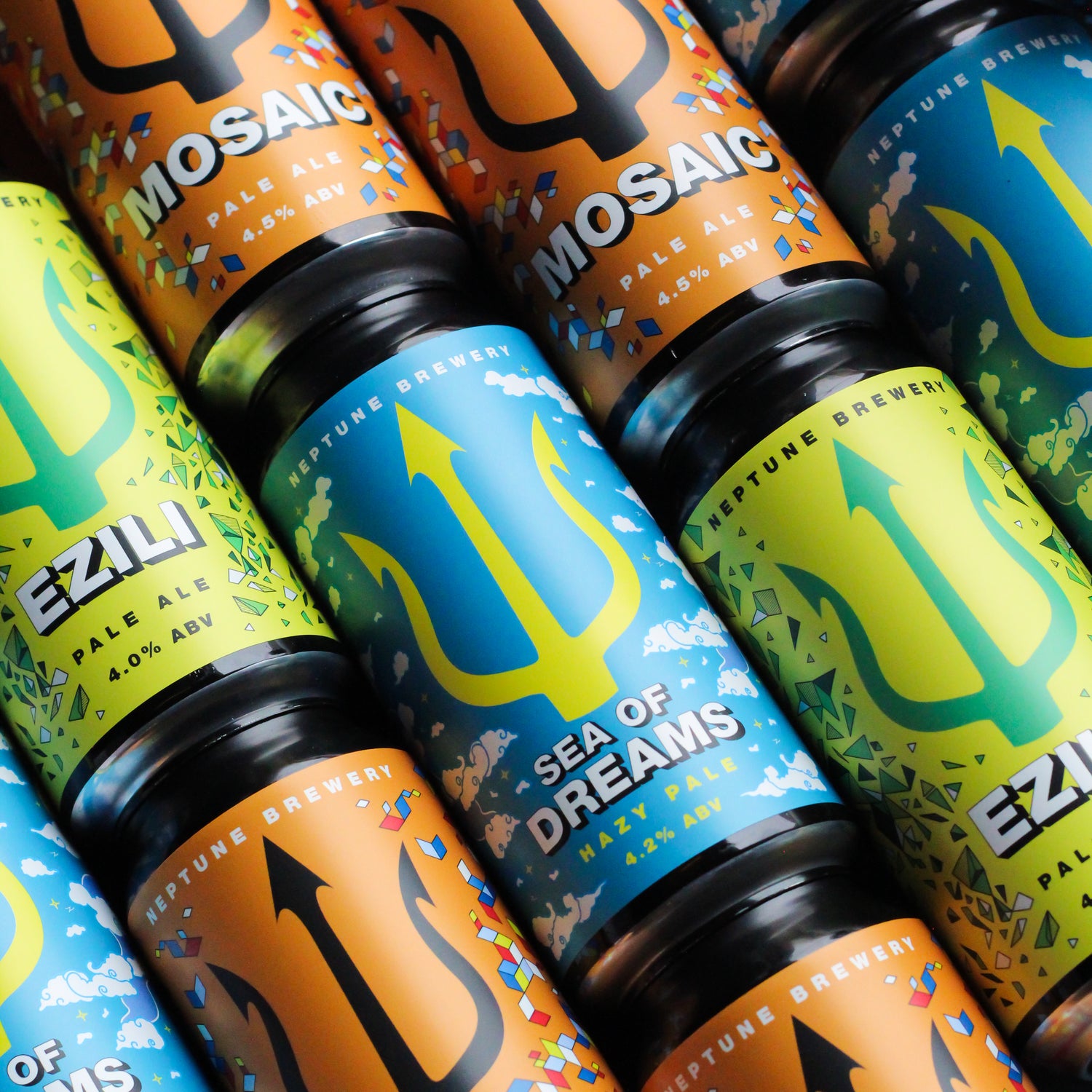 We brew a core range of popular and accessible beers accompanied by an ever-changing rotation of seasonals, rarities and collaborations - available in cask, keg and cans.
How we brew?
Naturally Conditioned

We're pretty unique in that all our beer, including our keg and cans, is naturally-conditioned. We do not use CO2 to carbonate our beers, instead allowing the yeast to do its thing, and let nature carbonate the liquid. We believe this delivers the perfect mouthfeel for the best drinking experience.

Vegan Friendly

All our beers are unfined, which means we do not use any animal-based agents to clarify them. We choose to let the natural fermentation and conditioning process clarify the beer, so whilst you'll never get a murkbomb from us, each beer will have a touch of haze.

We also do not use any animal-based ingredients in any of our recipes. We've taken these approaches as we want as many people as possible to enjoy our beers. 

True To Style

We brew an accessible core range of firm favourites bolstered by an eclectic, exciting and experimental range of seasonals, one-offs and collaborations. It's all about making high quality, consistent and deliciously drinkable beers and you can be sure that every Neptune beer tastes as described.